The three of us live near Spokane, WA where we enjoy four seasons with our dogs and cat.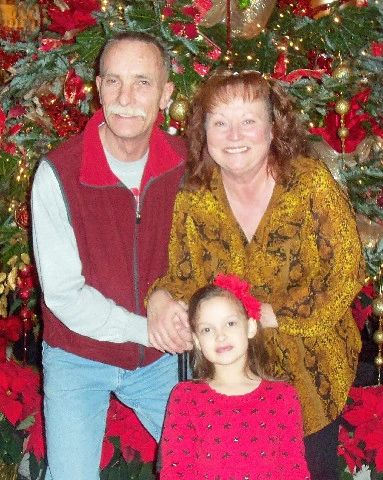 Our family has always been extreme dog lovers and we consider them to be our children. They are extremely spoiled and live mainly indoors but also have the run of a ¼ acre outdoors. They eat what we consider to be one of the best dog foods available; they have a regular vet check that includes annual vaccinations and see a groomer several times a year. All of our dogs have gone through basic training.
Kayla's Sheepadoodle animal family consists of Fiona (OES) who is my husband, Tim's baby, Finnegan our black and white Standard Parti Poodle who is our stud, Princess Bella who is Kayla's OES and Miley our newest OES mama. They are well socialized and love children, adults and cats. We can't forget to mention Trouble Kayla's cat.
We decided to breed Fiona with a Parti Standard Poodle in 2010 because we were very interested in the fairly new breed "Sheepadoodles". We chose these two because their skin pigmentation are the same, as when you shave them down, the skin is very obviously two separate and completely different colors with strong break lines between the colors. We hope to maintain the markings and the possible coloring of the OES that we love so much in the breed.
Our newborns are raised indoors until the age of five weeks and are then moved into their outside kennel. The pups are loved and handled by all of us from birth until they leave our home and also become well socialized with the cats and our other dogs. They will be accustom to grooming and have regular vet checks and vaccinations until they go to their adoptive homes. Our grand daughter Kayla is responsible for teaching the puppies love, the word "no" and how to behave around children.
We are not a kennel and will never have more than one breed of dogs as we want to specialize solely in breeding the best Sheepadoodle we can. We are extremely proud of all our litters and will be following them as they grow into adult dogs. Please check back from time to time to see pictures of our pups as they grow as well as stories from their adoptive parents.

Our goal is to eventually raise Service Dogs with our grand daughter Kayla's help.